Sorry shipping will be closed 18th - 28th do to moving.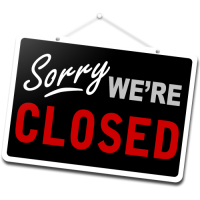 Hello everyone, we would like to let everyone know that we are moving locations. We are expecting our shipping department to be closed only between July 18th and July 28th, but it may end up taking a few extra days. No orders will be shipped between these dates. ORDERS CAN STILL BE PLACED ON OUR WEBSITE. Anyone placing the order between those dates can use a 10% OFF coupon code: MOVING. You can use the coupon code in your shopping cart HERE or during checkout to receive 10% OFF.
We appreciated your understanding and apologize for any inconvenience this may cause.
iDisarm management
http://www.iDisarm.com